ABOUT
Osteopathy Sassen's practice is located in Amsterdam, Amstelveen, Badhoevedorp and Den Dungen. Since 2014 I work with great dedication to improve and maintain the health of my clients. Do you have complaints such as neck pain, back pain, tailbone complaints, abdominal complaints, headaches, migraines, pregnancy complaints, transitional complaints or burnout complaints? Or does your baby have sleep problems, preferred posture, crying fits, intestinal cramps or reflux? Then you have come to the right place at Osteopathy Sassen. You are most welcome!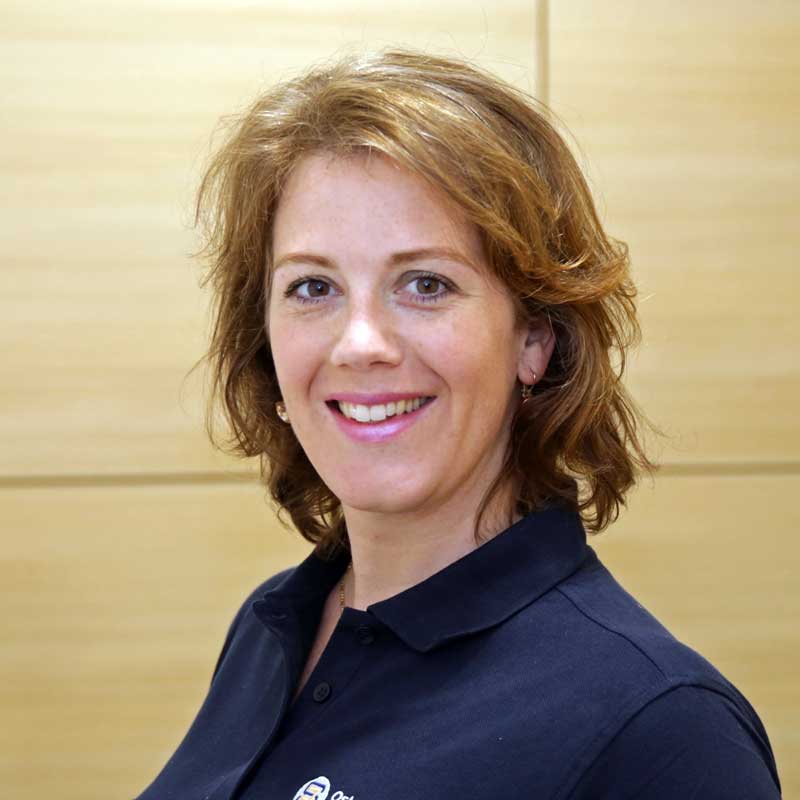 In 2014, I graduated as an osteopath from the International Academy of Osteopathy in Zeist. Since then, I have been working as an osteopath. Before that I was working as a physiotherapist. In those years it has become clear to me that the area where the complaint manifests itself is not necessarily the cause. In osteopathy I have found my passion: "Namely to search for your health together with you".
In addition to treating adults, I also treat children and babies. I also focus my attention on problems related to the small pelvic area (bowels, bladder, fertility, scar treatment, pregnancies).
I work with great passion and keep constantly developing myself by attending courses. Since June 2015, Osteopathy Sassen has opened its doors. I strive for high quality and pay particular attention to the person I treat. The days I work in the practice are Monday, Wednesday, Thursday and Friday. I would be happy to welcome you!
Training
Family Constellations, 2021
Panta Rhei Osteopathy in children, 2019-2021
Perinatal psychology with Terence Dowling DO, 2018-2019
Systemic work Stephan Hausner, 2019
Migraine, 2018
Integrated techniques with Frank the Baker in children, 2017
Integrated techniques with Frank de Bakker, 2016-2017
Embryo in motion, the embryo within us with Jaap van der Wal, 2016
Uro-gyneacological complaints, 2015
Thyroid disorders, 2015
Nutrition, 2015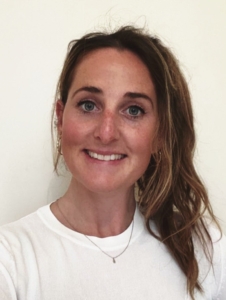 My name is Merel, originally from Brabant and I moved to Amsterdam in 2010 to study physical therapy. During the past 10 years I have specialized as a physiotherapist in dry needling, sports injuries and the treatment of pregnancy and post-partum complaints. To further expand my understanding of the human body, I decided to study osteopathy. This enables me to identify the cause of complaints and treat them effectively. Now I understand why sports injuries keep recurring, why people cannot fully recover after a burnout, or why someone keeps experiencing bowel problems during stressful periods.
I have been working at osteopathy Sassen since June 2023, where I am also training in osteopathy for children. My practice focuses primarily on pregnancy-related complaints, recurrent sports injuries, burnout and post-Covid complaints, as well as children. Nevertheless, anyone is welcome with complaints that fall within the treatment area of osteopathy. Even without complaints you are welcome, as osteopathy contributes to optimizing your overall health.
I value the quality of my treatments, which are based on evidence-based methods and thorough screening to ensure that osteopathic treatment is most appropriate, or that other forms of care are necessary for your recovery.
In my spare time, I enjoy practicing sports, with (kite)surfing and winter sports being my biggest passions. I am personally familiar with challenging, but also instructive injuries. Where is there a blockage in the body, reduced blood flow, or an old injury that never fully recovered? When is the body fatigued and how can we get out of survival mode? Or are we just underused? Time and again, osteopathy offers a solution, often in combination with lifestyle adjustments.
I look forward to meeting you and working together to restore your body to its optimal function.
What to expect during your first visit: 
An osteopathic consultation will always begin with an interview to accurately identify the complaints. This will include discussing past complaints and injuries and your health in general.
The history is followed by a physical examination that focuses on the mobility of the spine, joints, skull, muscles, organs and nervous system. These palpations, mobility tests and neurological tests are necessary to locate and assess pain and/or movement restrictions. This means that the osteopath performs manipulations on the body, usually in places other than where the complaint is located. It is common for patients to undress down to their underwear. This allows your osteopath to fully examine the complaint. If you prefer to keep shorts or shirts on, this is usually not a problem as long as it does not restrict your movement(freedom).
If x-rays, CT or MRI scans have been taken at the hospital, we may ask you to request a copy of these at the hospital. If the osteopath thinks additional research is needed, he/she will discuss this with you.
Based on the information obtained, the diagnosis will be made. Following his/her findings, the osteopath will discuss the following with you:
Diagnosis: what disorder, movement restriction or condition underlies your symptoms.
Explanation of treatment plan: what treatment will be used and how often will be treated.
Forecast: what to expect for the future.
Advice on your posture, lifestyle, diet and doing exercises.
In most cases, treatment is also begun during the initial consultation. In total, the first consultation lasts 45 minutes. If the osteopath is unable to help you, he/she will always try to give advice on what might benefit you.
What to expect at your follow-up consultation:
A follow-up consultation lasts 45 minutes. Any questions and the reaction to the previous treatment are reviewed and the osteopath will affect the movement restrictions found on examination. Depending on the findings, the osteopath will make corrections. There are several techniques that an osteopath can use during a treatment. Depending on the nature of the complaint, the cause, the age and the health and sensitivity of the patient, a technique is chosen. The osteopath also gives advice on posture, exercises, sports and nutrition.
Treatment frequency
The frequency of treatment is significantly lower than that of other treatment methods because the body needs time to adjust to the new gains in movement. The osteopath does not cure, but removes the blockages that prevent healing. You may experience an aggravation of the complaint after treatment. New balance is created in the body and this is usually not without protest. The period between treatments can vary from 1 week to 2 months. The body needs this time to reach a new balance.
Within 3 treatments a reaction should be noticeable. If this is not the case, further treatment is pointless. Often 4 to 6 treatments are sufficient. One treatment lasts 45 minutes.
No referral required
You do not need a doctor's referral for osteopathy treatment.
In the interest of treatment, it may be of interest to the osteopath to know certain examination data. In such a case, the general practitioner will be contacted.
Research shows that severe reactions are rare. About half of patients experience a mild or moderate reaction to treatment. These reactions are caused by stimulation of painful and irritated tissue. You can best compare this to the stiffness and sensitivity that often occurs after unusual physical exertion. It is not always possible to tell in advance exactly how a person will react to treatment. A reaction can include increased pain, but also, for example, fatigue or muscle pain. Some people feel lightheaded, others feel immediate relief. A reaction usually disappears after 1 to 2 days.
It is recommended that you take it easy after treatment. Keep moving but do not do heavy lifting, sit for long periods of time (such as while driving a car, using a computer, reading) or do housework (such as vacuuming, cleaning windows) or exercise. You are also advised to drink plenty of water after treatment. If you are concerned about the reaction or want to know what you can do about it, feel free to call the practice. The osteopath can then give you an explanation. You can also send your osteopath a message via the contact page.
Your osteopath will likely use many different treatment methods during your treatment. The person, age and complaint will always be taken into account to choose the most effective and comfortable techniques. This is always decided in consultation with you.
Safety of osteopathic treatment
Osteopathy is a safe method of treatment. During the general examination, if necessary, the osteopath performs specific safety tests to rule out issues and techniques.
The osteopath treats with gentle techniques in both adults and children. Double folding your baby or cracking vertebrae in children does not fall under the osteopathic method.
Research in 2006 by Hayes and all. on the safety of osteopathy treatment in infants and children shows that osteopathy is a safe treatment method.
Reference: Hayes NM, Bezilla TA. Incidence of iatrogenesis associated with osteopathic manipulative treatment of pediatric patients. J Am Osteopath Assoc. 2006 Oct;106(10):605-8
Multidisciplinary collaboration
In practice, we try to get the best possible result from treatment. In doing so, we cooperate a lot with other medical and paramedical disciplines. Including general practitioners, specialists, physiotherapists, psychologists, haptonomists, lactation consultants and baby consultants.
The Dutch Register for Osteopathy (NRO) monitors the quality of training and the quality of the osteopath's professional practice. (LINK http://osteopathie-nro.nl)
The Dutch Society for Osteopathy (NVO) represents the interests of osteopathy in the Netherlands. The organization works hard for scientific recognition of osteopathy. (LINK http://www.osteopathie.nl)
Osteopathy Sassen is both registered with the NRO and NVO.
The practice has enclosed treatment rooms to ensure your privacy. The osteopath keeps a record of your medical and administrative data in order to be able to perform your treatment as well as possible. This registration is subject to the Data Protection Act. The osteopath will handle your data with care. The osteopath may not provide data to third parties without your permission.
The General Data Protection Regulation (AVG) procedure describes how the requirements of the AVG are met within Osteopathy Sassen. This law is applicable as of May 25, 2018.
Controller:
Within the practice, there is only one controller (the owner) and there are no other processors of personal data.
Capturing personal data:
There are two situations within the enterprise in which personal data are recorded:
For the purpose of administration.
This includes: name, address, phone number, email and date of birth.
Purpose: This data is used to send the invoice to the patient by email. Means: the osteopathy software package Crossuite and accounting.
For purposes of the medical record.
The medical record contains the, according to the AVG, special category of personal data. The processing of this special category of personal data is not prohibited for healthcare professionals when the processing is necessary for the proper treatment of the person concerned or the management of professional practice. First, this concerns the information as requested in the intake form and involves data about the patient's health. This information is provided by the patient himself. Second, the file contains the consultation records.
Purpose: To provide proper treatment, involving the preparation of the examination and treatment plan and its adjustment. Pursuant to the Medical Treatment Agreement Act (WGBO), healthcare providers are required to maintain a medical record. Means: intake form and consultation reports, stored in osteopathy software package Crossuite.
Sharing with third parties:
The medical record is not shared with third parties (family physician, health insurance company, etc.) unless the patient has given permission.
Medical record retention period:
Practices are required to keep patients' medical records for 15 years "or as much longer as follows from the care of proper care. For minors, the retention period starts from the eighteenth year of life. Medical records of deceased patients must be kept for fifteen years after the last change in the record.
Patient privacy rights:
Patient privacy rights are listed both on the website under Privacy Statement and in the appointment confirmation.
Privacy Statement:
During the first consultation you will be asked for your name and address, your complaint and medical history. Your information is covered by professional secrecy and will not be given to other third parties (family doctor, health insurance company, etc.) unless you have given permission. Your medical file will be kept for 15 years in accordance with the law. You have the right to inspect your medical file and the right to request correction or deletion of your personal data.
References:
General Data Protection Regulation Manual: https://autoriteitpersoonsgegevens.nl/sites/default/files/atoms/files/handleidingalgemeneverordeninggegevensbescherming.pdf
Complaints and Disputes Wkkgz. If you have questions about the complaints and disputes procedure, please contact the NRO secretariat. (LINK  www.osteopathie-nro.nl). The secretariat does not deal with the substance of the complaint but refers directly to the complaints officer and/or the appropriate committee.
NRO Secretariat
Janssonius Avenue 32
3528 AJ Utrecht
Tel: 030 - 3040015
info@osteopathie-nro.nl